Arsenal are on a four-match unbeaten run in all competitions but such has been the nature of their season that fans are not really that excited with the run. The Gunners' season in a nutshell was demonstrated by the highs and lows of the past week.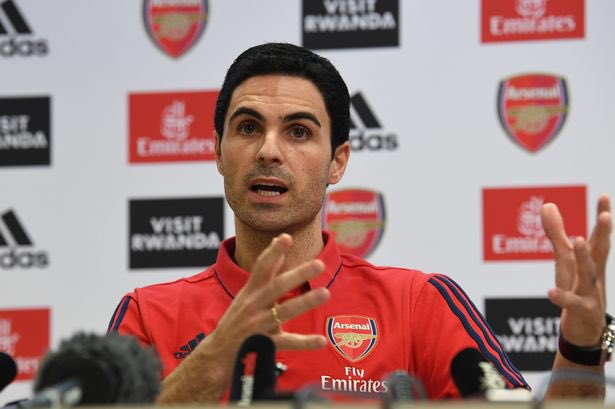 In the biggest match of the season, Arsenal blew away Czech Republic outfit Sparta Prague in a 4-0 win at the home of their opponents to seal a place in the last four of the Europa League after an aggregate victory of 5-1 for the Gunners in the quarterfinal tie as the first leg ended 1-1.
The emphatic victory over Sparta Prague was the followed by the 1-1 draw with Fulham in the league. Fulham are in the relegation zone ahead of the final set of matches in the Premier League. Arsenal needed a last gasp equaliser from second half substitute Eddie Nketiah to deny Fulham a massive away victory and earn a draw with the Cottagers.
Arsenal fans were left frustrated with the draw against the Cottagers as their team missed out on the chance of moving within two points of the top seven. A place in the top seven could be enough for a spot in the Europa League.
Ahead of the latest meeting between Arsenal and Everton this Friday, the two clubs can't afford to not win the game especially the Gunners. Arsenal would have to kiss the chance of qualifying for Europe via the league goodbye if they can't beat Everton at home.
The Gunners are seven points adrift of the top seven as things stand having played a game less and a win against the Toffees will cut that deficit to four points ahead of the final five games of the present Premier League campaign.
Arsenal will have to win the Europa League to play European football next season if they fail to qualify through the Premier League. The Gunners have played European football for the last 25 seasons. The Europa League winners will qualify for the Champions League next season.