Bollywood Star Esha Gupta, made a comment on Nigerian forward Alex Iwobi which angered Arsenal fans, during Gunners recent Premier League encounter. The 33-year-old, who is a former Miss India and helped to launch an Arsenal kit in 2017, shared a screenshot from a Whatsapp conversation with a friend on her Instagram Stories.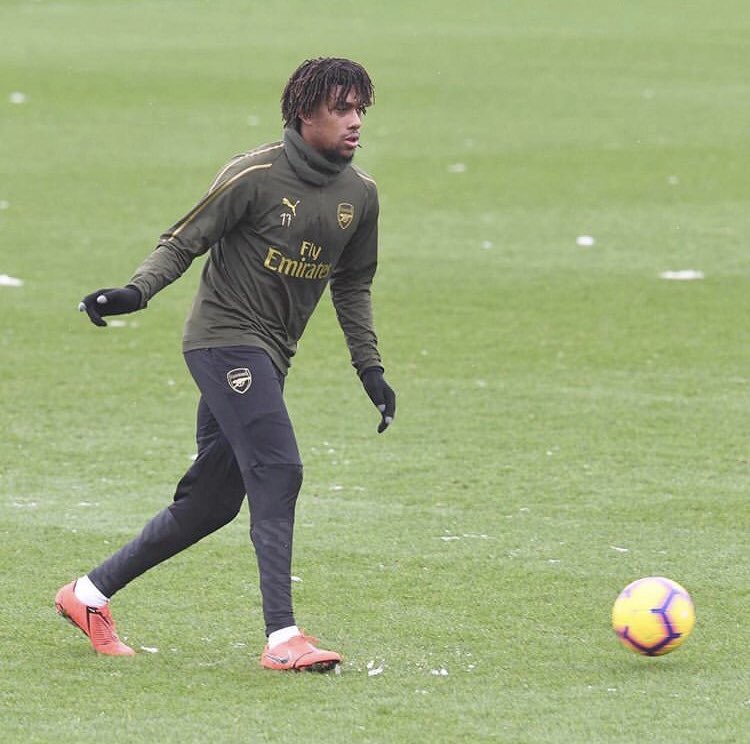 In the conversation, Esha's friend called Iwobi a gorilla and that evolution stopped for him. Esha replied with a gesture that depicts laughter, and said she doesn't  know why they don't bench him more. This did not go down well with some fans, who slammed her for her ignorance and called her out for being racist despite having claimed she herself has been a victim in the past.
Eshsa quickly deleted the screenshot from her Instagram account, but eagle-eyed fans had quickly managed to screenshot it  before it was taken off the site. Fans on various social media platforms codemned the Bollywood actress, a certain fan called for the incident to be investigated by relevant authorities,  another fan who is  Indian  said he is ashamed of the actress' sick mind-set, and  he apologized to arsenal fans all over the world.
Moments later Esha Gupta took to her social media platforms to issue an apology. In a statement issued by the actress, she Sought forgiveness from fans for her "stupidity" The actress who feign ignorance said she wasn't aware the chat was directed towards racism, while she also stated she was once a victim of racism.
The Bollywood actress, who had previously been on dinner dates with Arsenal defender  Hector Bellerin, modelled the new strip in Arsenal's club shop. Speaking to millions of supporters on Snapchat, she wore the social media site's Spectacles to speak to fans in north London as part of the unveiling. An Arsenal spokesperson said that Gupta is not an official club ambassador, and condemned racist language of this nature, which has no place in our football or the society at large